Sample new toys and items you may not have heard about or wouldn't think to purchase yourself. Tactile fidgets, putty, textured items, fine motor based activities, scented dough, light up toys, visual timers and stress balls are just a few examples of what to expect in our Sensory Play Boxes along with colourful crinkle shred, packaged in a large magnetic shut kraft box.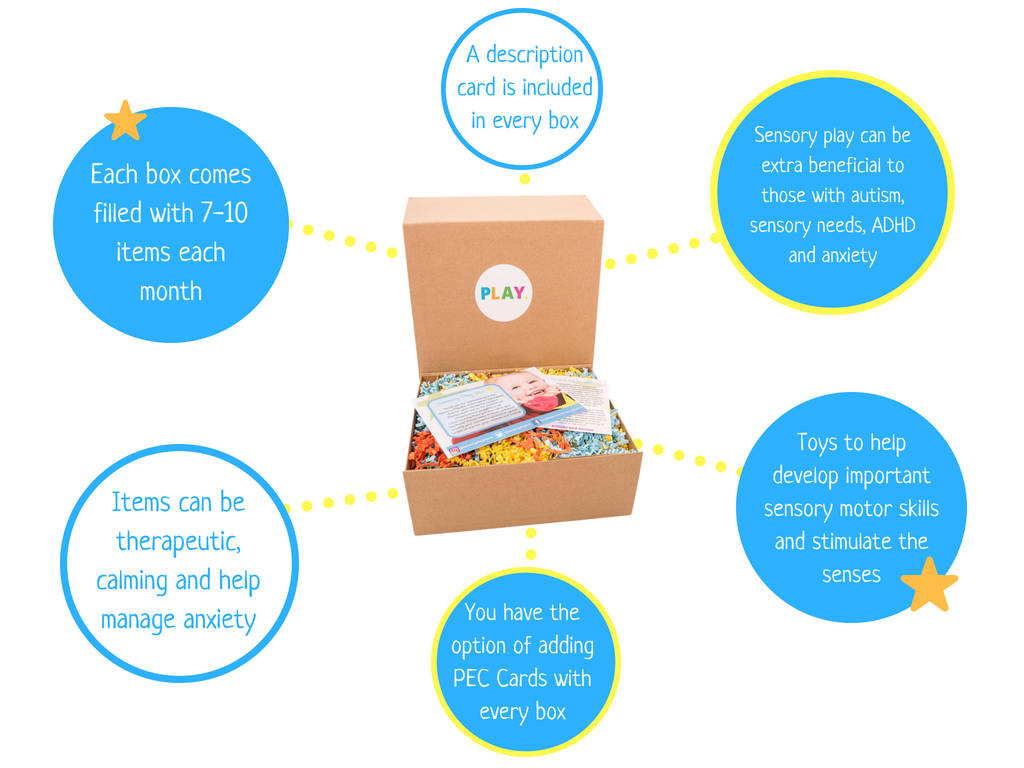 When you subscribe to Sensory Play Box, payment will be taken immediately on subscribing.
If you subscribe between the 1st & 5th of the month, you'll receive the current months box (despatched within two working days) and then be re billed on the 20th of the same month for the following months box.
*Example, You subscribe on the 3rd April, your box is despatched within one working day, then re billed on the 20th April for May's Box.*
If you subscribe from the 6th of the month onwards, you'll receive next months box which you'll receive in the 1st week of next month then you'll next be re billed on the 20th of next month.
*Example, You subscribe on the 10th April, you receive your box in the first week of May then are re billed on the 20th May for June's box.
All ongoing payments are taken on the 20th each month.
Subscriptions are cancelable at anytime and you also have the option to skip months which you can easily do through your online account.
Please contact us if you'd like subscriptions explaining any further. (chloe@sensoryplaybox.co.uk)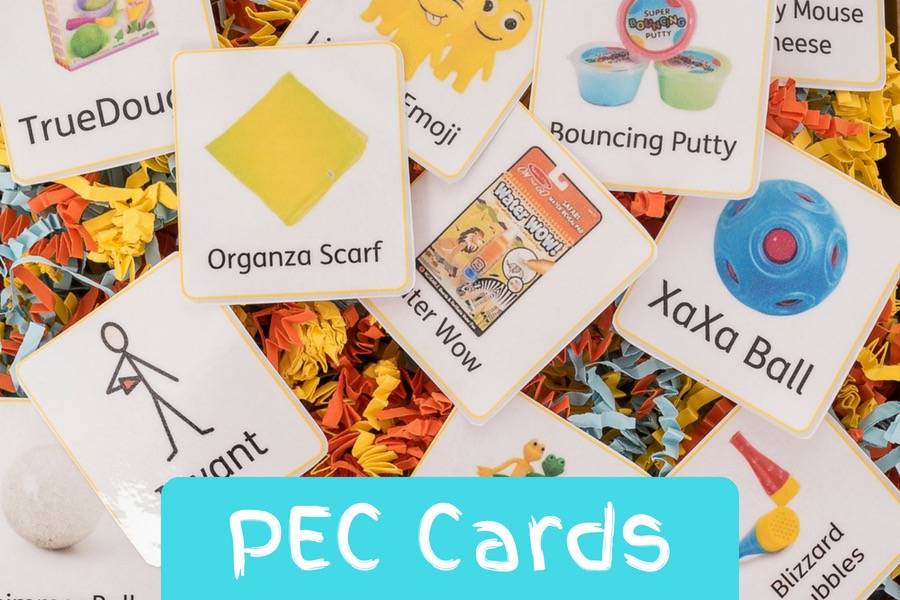 ---
---
We can provide free picture exchange cards (PECS) on request with every monthly subscription box. These can be especially helpful to those who are non verbal or have limited understanding. On subscribing you have the option to add them on or if your already a subscriber and would like them added on, just simply email us at chloe@sensoryplaybox.co.uk quoting PEC Cards and these will be added onto all your future boxes.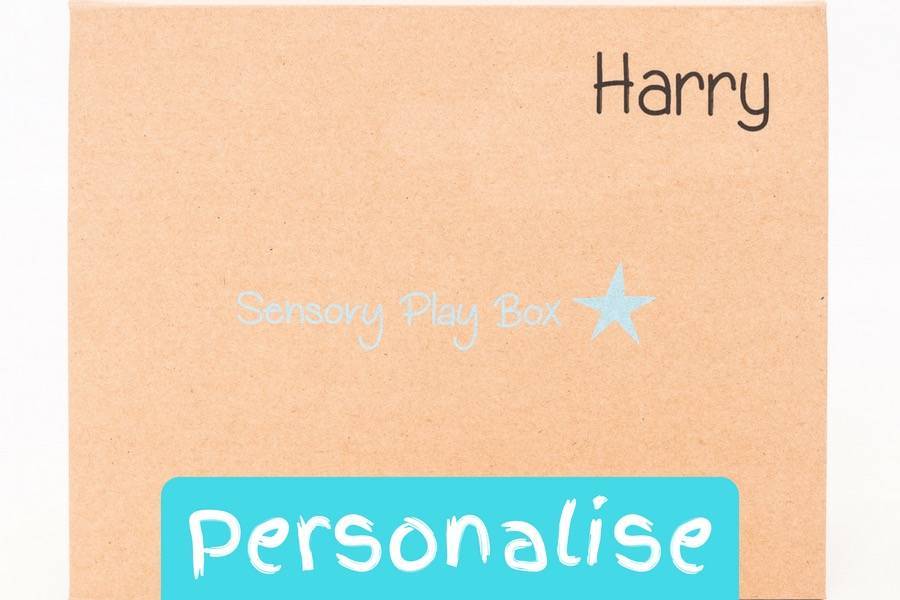 ---
---
We can personalise your box by adding a name onto your box. Simply leave the name/s in the comment box at check out. (We can add multiple names if the box is shared)